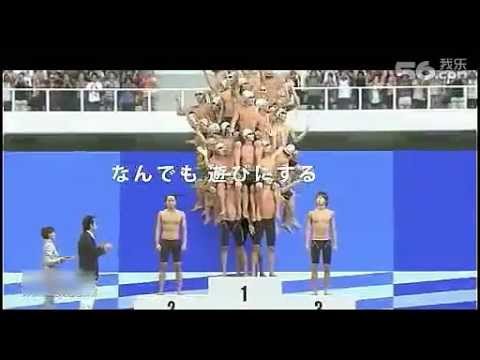 2 tags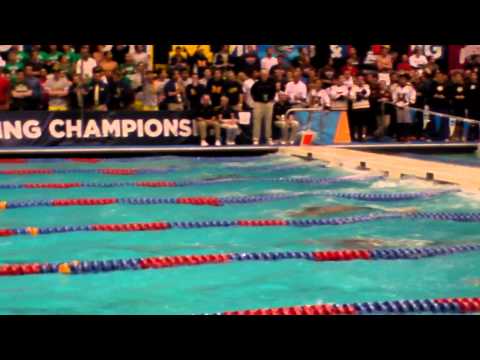 2 tags
1 tag
1 tag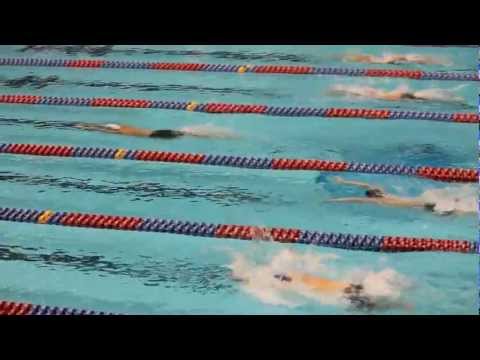 New American breaststroke star
Kevin Cordes, of the University of Arizona won the 200 breaststroke at NCAA's in a new NCAA, American and US Open record of 1:48.68. That's right. One. Forty eight.
Congratulations and good luck to former MIST and McDowell swimmer Kelsey Herbst of the University of Pittsburgh at this weekend's NCAA Division One Championships.
Ekas breaks record
Jonathan Ekas swam a 50.89 in prelims of the PIAA State Championship 100 backstroke, breaking his own school record and qualifying for finals in 6th place.
Two All-American performances at States
The McDowell Men's 200 medley relay qualified for finals of the PIAA State Swimming and Diving Championship with an All-American time of 1:35.94. Jonathan Ekas (23.55), Andrew Steehler (26.62), Evan Wucjik (23.99) and Stephen Marn (21.64)  are seeded 8th in tonight's final.      The 200 Free Relay swam an All-American (consideration) time of 1:26.08 to place 5th in tonight's...
Ekas sets record, McDowell women win 18th title
Jonathan Ekas broke the District Ten, Behrend pool and McDowell varsity record in the 100 backstroke, while the McDowell women's team won its 18th straight District Ten team championship. Ekas's 51.18 makes him a contender at the PIAA state championship March 15-16 at Bucknell University. He also qualified in the 50 free and 200 medley relay. Andrew Steehler qualified in the 100...
Marn and Murphy win district diving titles
Runner-ups last year, Julia Marn and Mike Murphy won AAA District Ten diving championships Friday at Penn State Behrend. Marn scored 397.20 to win the event over Dubois's Brennan McMillen (267.60). McDowell freshman Ivory Snyder placed fifth adding to Marn's point to give the Trojans 34 points. Dubois and Warren each have 31 points going into next weekend's swimming events. ...
East meet cancelled
East High School decided last night that they preferred to not swim the meet this afternoon. We have no choice but to cancel this meet. We apologize for the trouble. McDowell swimmers who were scheduled to compete can come to the pool from 1-2 pm to stretch out in preparation for Monday's home meet.
Mike Copper mistakes
In the Erie Times article on the McDowell vs. Prep/Villa meet, a Prep swimmer was identified as Luke Morrison. Anyone know who that is? Copper was told that he could confirm the date when Villa last beat McDowell by checking the Millcreekswim.com website, but he went with "the 1980's." Way to fact check and be specific. In an article on the Erie Aquatic Hall of Fame, Copper...
MIST practice Thursday
Since the Jan. 31 McDowell meet was postponed to Feb. 9 at 2 pm, there will be MIST practice that night.
McDowell vs Bethel Park starts at 5 pm Tuesday
The new (8 lane) Bethel Park Pool is at 309 Church Road, Bethel Park, PA. Directions from the BP Coach: "When you arrive, pull into the parking lot around the bend and it will bring you the the athletics entrance (near the football field).  when you walk in the doors the gymnasium will be in front of you.  Make an immediate left as you come through the doors and head down the stairs until...
Ekas destroys 100m back record
Jonathan Ekas broke the 1 minute mark and broke Rich Figaski's varsity record from 2000 with his stunning 59.59 in the 100 meter backstroke at the Warren YMCA Monday. Figaski's mark was 1:01.80. Ekas, fresh off 2 MIST team records in the 100 and 200 yard backstrokes over the weekend, also blazed a 27.65 50m back leading off the 200 medley relay, breaking his record of...
Trojan Hall of Fame will honor 2000 State Polo...
The McDowell Water Polo team which won McDowell's first ever team state championship will be inducted into the McDowell Athletic Hall of Fame, Athletic Director Brian Fuller announced. The team, captained by Stephen O'Connell, Jamie Bolton and Rich Figaski will be honored at the April 27 ceremony at the Bel Aire Hotel and Conference Center in Millcreek.   O'Connell, Figaski and...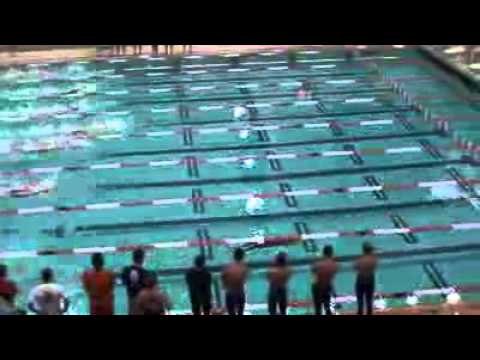 Results of this week's McDowell match races
Free: 1. Andrew Steehler; 2. Jonathan Ekas; 1. Jessica Cauley; 2. Julia Rahner Back: 1. Julia Rahner; 2. Danielle Snyder; 1. Jon Ekas; 2. Jacob Ekas Breaststroke: 1. Andrew Steehler; 2. Jon Ekas 1. Jessica Cauley; 2. Kristin Owens. Butterfly: 1. Alyssa Linden; 2. Kristin Owens; 1. Jonathan Ekas; 2. Andrew Steehler.
Regrets, I've had a few
Every week, swimmers tell me something they regret: not going to a certain meet, not swimming some event, not doing some set…. Stop regretting things and start doing them instead.
Practice cancellation
Due to Millcreek School closings, there will be no MIST practice today, Tuesday, Oct. 30. We will have MIST practice on Wednesday, Oct. 31, since Halloween trick-or-treating will now be on Saturday.
Buffalo Kats Meet Results
Nicolin Pierce won two events and Matt Wegley took a first and a second at the Kats Meet at the Flickinger Pool in Buffalo. Nicolin won the 8 and under 25 backstroke and 25 breaststroke; Matt won the 11-12 50 free and placed seconfd in the 50 butterfly.      Andrew Steehler placed second in the Senior 50 breast and 50 fly and added two third place finishes. Jack Diehl was second in the 10...
Entry info for the ECC Kats Meet →
Oct. 12-14 in Buffalo. Entries are due to Coach Schultz by October 1.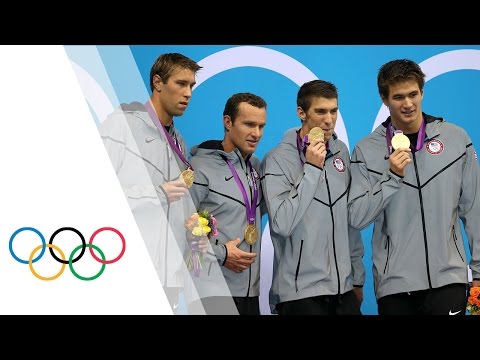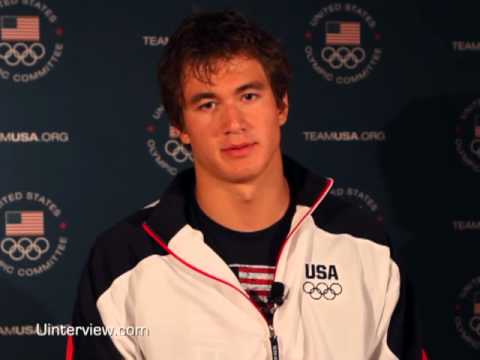 The Braun Meet at Spire: Meet info here →
Entries will be due to Coach Schultz by October 3. 
First Week MIST notes
It was a great first day of our Fall/Winter season, although a little hectic as all first days are. We're glad to be back and hope you all are too. Let's start setting our new goals and keep our long term goals in sight.       Welcome to all of our new swimmers. Remember, the first two to three weeks are the hardest. Stick it out, don't get discouraged, and you will be amazed...